Hello, fellow internet dweebs citizens!
So, you guys don't know me much. You know the things I do, the things I like, the things I want to do – but me? Nah, not really. (Why would you anyway lol) So I found this thing on May's blog and wanted to do it – because it seems fun. And I'm also starved for ideas.
So enjoy?? I guess??
VITAL STATS
Name: Aris~ (it's not my full name though)
Nicknames: Eh I don't really have any… most of my friends just call me Aris. Which is in itself a kind of nickname. ¯\_(ツ)_/¯
Birthday: July 5. Which means that if I were in the US, I'd probably get lots of fireworks on my birthday. 😀
Star Sign: Cancer! So I'm really moody but also creative ha ha
Occupation: Um… none? But I want to become a journalist when I grow up 😀
APPEARANCE
Hair color: Black.
Hair length: It reaches 'til my shoulders.
Eye color: I want them to be black so bad but they're actually just really dark brown. 😦
Best feature: I'd say my hair because it's beautiful and black and soft and I love it. (What are you talking about I'm very modest)
Braces: UNFORTUNATELY, YES. Top and bottom. And they're going to come off next year *groans*
Piercings: Two of 'em – one in each ear.
Tattoos: Nah, I'm too young. I do want a couple when I'm older though. (Something fandom-related because duh??)
Right or Left: Right-handed. I find left-handed people really cool though? Studies show that, on average, they're smarter than a lot of right-handed people. (How do I know that? Onyx is a lefty and practically ate my ear off screaming about how awesome they are. But I agree.)
FIRSTS
Real Holiday: I'm not sure what this means?? I'm going to go with New Year's because I remember my parents telling me that they had this huge rooftop party.
Best Friend: My friend Anjali! We've drifted apart since, but we first met in a different city like 10 years ago?? She was my first and best friend – and when we shifted to our current location, her family was transferred too! So we still meet up sometimes 😀
Award: Oooh I remember this one! Mostly because I was so #shocked. I got this "All-round Excellence" award thing at my old school (in Year 3) for being good at all subjects.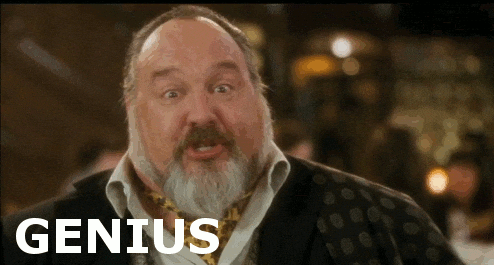 Sport: Does swimming count?? If not, then badminton. But I've been swimming since I was two years old.
Concert: I've never been to one! :O Mostly because hardly anyone comes to India. And if they do, tickets are too expensive. 😦
FAVORITES
TV Show(s): Hmm… I don't watch *that* many, so I'm going to go with Miraculous and Friends.
Color: I CAN'T PICK BECAUSE I LOVE ALL COLORS AND IF I PICK JUST ONE THE OTHERS' FEELINGS WILL BE HURT. But I like blue.
Songs: There are way too many. Let's just go with Hamilton.
Restaurant: Nooooo this is too difficile (you know stuff's real when I start speaking in French)
Shop: This new bookstore I discovered a few weeks back: it's called Chapter 101, and it's not that well-known, but inside the walls are completely covered in bookshelves and books! They have lots of reaaally old books – I think I saw a copy of the Bible from the 1700s?? They also have very rare books – a copy of Alice in Wonderland illustrated by SALVADOR DALI. Sorry I'm an art nerd. But the best part is that you can just sit on the couches and read without buying anything!
Books: *blinks*
Shoes: Not to sound #basic but Converse? Because they're so comfortable aghhh.
CURRENTLY
Feeling: Like I'm supposed to be doing something important. But blog > life so this is obviously more important.
Single or Taken: I'm as single as a pringle (it is weirdly satisfying to say that out loud??)
Eating: Well I'm not eating anything right now but I had some popcorn a while back.
Thinking about: Well I have "It's Quiet Uptown" stuck in my head. But I'm thinking about how I should be doing homework. (Ohh, so that was the "important" thing I was missing!)
Watching: Eh nothing really.
Wearing: A blue shirt with the words "sassy since birth" and reindeer leggings. (I'm very good at matching my clothes.)
FUTURE
Want children: I want to adopt so that I can give an orphan a home. #suchanangel
Want to be married: Nah. Too much work. 😛
Careers in mind: Journalist, maybe? And a published author. Anything in media, to be honest. Onyx and I have this dream of becoming YouTubers lol.
Where you want to live: Either New York or Reading (the one in England). New York because both the times I went their it was so amazing?? And Reading because it sounds awesome.
DO YOU BELIEVE IN…
God: Not really. Not to be rude, but I find the idea little far-fetched.
Miracles: I guess it depends? I'm not sure??
Love at first sight: Nope, nope, nope and NO. It's COMPLETELY unrealistic because love is a special bond formed with time. Sure, you can be attracted to someone at first sight, but you can't fall in love with them.
Ghosts: Nah.
Aliens: Yes, because it's kind of hard to believe that we're the only ones in this huge universe?? They're probably not green and slimy, though. They might not even be more advanced than us. Maybe just some unicellular organisms on some far-away planet in a distant galaxy?
Soulmates: In my opinion, it's kind of dumb. The idea that there's only one person who is perfect for you in the whole world?? That's stupid because they could have died like 10 years ago, or there could be a disgustingly huge age gap between you and them. There's lots of reasons why it wouldn't work. There's lots of serious discussions about it, actually.
Heaven: Nah.
Hell: No??
Kissing on a first date: Why not?
Yourself: I mean I guess I have enough self-confidence and stuff… wasn't always like that though lol (Honestly these questions are so deep??)
I TAG…
Um well I wasn't tagged by anyone to do this so I guess anyone who feels like doing it can just do it??
---
What is your name? Star sign? Favorite TV show? Or book (HA HA HA AS IF)? Dream job? Do you believe in ghosts??? I WANT TO GET TO KNOW YOU, TOO.