Hello, bookworms of the internet!
Now, it's no secret that bookworms are superior creatures that are blessed with many, many talents (like the ability to enjoy reading). Normally, you won't notice these talents. Of course we're not going to go around bragging about our ability to identify all cheap bookstores within a five-mile radius. But there are, without a doubt talents that all bookworms possess. Here's a reminder of what they are.
Notice every single difference between the book and movie
Even if we like the adaptation (HAHAHAHAHA), we're probably too busy taking intense mental notes of every single line, setting, and scene to actually appreciate it. Don't watch Game of Thrones with me, not unless you want to hear my very lengthy opinions on the changes to the Dorne story line. ALSO CAN WE TALK ABOUT THE PERCY JACKSON MOVIES??? AND THE HOW TO TRAIN YOUR DRAGON MOVIES??? THEY'RE ALL DISGRACES TO THE NAME.
Pull all-nighters. ALL THE TIME.
Do you really expect me to put down this book NOW??? When this character has just died and everyone is panicking?? When they're about to go on a huge heist and everyone's life is on the line? When they're just about to KISS????
I am not about to let a *little* thing like sleep deprivation (pssshhh, what even is sleep?) get in the way of my reading.

Concentrate while on a moving vehicle.
You know how people get motion sickness by just being in a train/bus/plane/car? Yeah, most bookworms don't face this problem because, uh, reading. So what if we miss a stop every once in a while? Book-lovers are excellent at shutting out the so-called "real world." We might prefer peace and quiet, but in a pinch we can read just about anywhere (which also makes us excellent at avoiding eye contact with strangers).

DAYDREAM.
Even if we aren't actively reading, we're thinking about the book. Or other things. It's hard to read a lot and not become a creative and imaginative person. Especially for people who love fiction (AKA ME) – all that beautiful literature gives our minds the fuel it needs to stay alive through a long, boring lecture. You could just daydream about being married to Augustus Waters!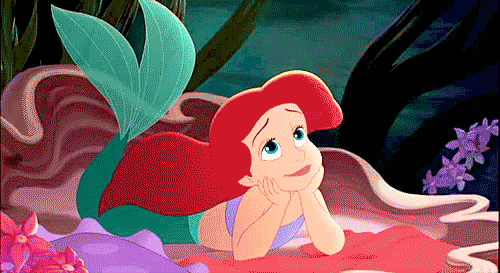 Follow two (or five) plots at once.
Some bookworms are strictly one at a time readers – but most of us have no problem dropping of a book in the middle, read another book, then come back to old without a hitch. I do this all the time. Sometimes you just feel tired of a book and want something fresh, y'know? And once you take a break and come back to it later, you usually enjoy it more. Or maybe it's just me.
You also need different books for different places: I for example, am alternating between three books right now: The Scorpio Races (it's a paperback, so when I'm in school), Beautiful Broken Things (I'm reading this online), and A Game of Thrones (it's on my kindle). I NEED READING MATERIAL EVERYWHERE, OKAY?

Balance books in very awkward/weird positions.
Of course, any bookworm would prefer to sit in a cozy armchair by a warm fire, or in picturesque park under a cherry tree. But we can't always do that. Because life. So we have to make do. We're all very good at balancing books while eating, cooking, exercising, brushing our teeth, dancing*, and all the other annoying things that are necessary for this thing called "life".

Applying books to real life situations.
It's really hard being a bookworm, sometimes – like the moments when you want to explain how George R. R. Martin, or V.E. Schwaab perfectly encapsulates your feelings about a particular political issue/major news. But NO ONE GETS IT. AND THEY JUST LOOK AT YOU LIKE YOU'RE STUPID. I'M NOT STUPID!

Find the perfect reading spot.
I mentioned above how bookworms love cozy reading spots. Well, we're really good at finding them, too! Everywhere we go, we're low-key checking out benches, coffee shops, and parks for the best places to read. Add a cup of hot chocolate and a cat, and we've reached maximum reading comfort!

Walk and read.
Okay, yes, this is dangerous, but who even cares?? If I die while crossing the road and reading, at least I'll die reading. GIVE ME BOOKS OR GIVE ME DEATH.
Note: I'm kidding. Or am I? Do NOT attempt to cross the road with a book in your hand. Even normal reading-while-walking should only be attempted by the elite few who have lots of practice.

Write.
Not every bookworm is good at writing, or enjoys writing – but most readers just tend to be better writers. When you read lots of genres, and different writing styles, it just gives you a good sense of imagery, dialogue, and where to put commas.

Fall madly in love with fictional characters.
Okay, so maybe this isn't a talent… BUT BOOKWORMS DO IT BETTER THAN ANYONE ELSE.  Literary crushes are intoxicating, because the reader has total control over imagining what their dream date looks like, how they wear their hair, how they smell, and so on. Step aside, people crushing on TV characters. Or boy bands.

Finding creative book storage solutions.
Shelves fill up reeeaaaalllyyyyyyy fast. I have books everywhere in my room, and this is with two bookshelves. I don't even know how. Or where these books came from. But the issue at hand is thinking of where to put them. Like, under the bed, or behind books that are already in the shelf (double-shelving is a thing).

Read.
I mean, duh. We're bookworms, after all. But no one seems to understand how amazing we are at reading! Reading a book is an art. You have to understand what you read, not just scream. Not everyone is good at translating random marks on a page into thrilling adventures. After all, a book is only as good as the reader wants it to be.
(Man that went deep.)
---
Do YOU love reading?? What other talents (other than being generally fabulous) do you think bookworms possess? Which of these do you think apply to you? Do you randomly put down a book and start reading another one, only to come back to the first one??? DO YOU LIKE CATS???????