Hello, fellow bookworms of the internet!
I CANNOT PICK A FAVOURITE BOOK. (I mean I probably can if I think about it long enough but agh just roll with it.) The reason why it's so hard for me to pick one single book is because 2017 was such a good reading year for me?? I read the most wonderful books of ever and was introduced to contemporary!! A genre I had no interest in before blogging!! But which I now love!!!
Anyway I saw Ilsa do a bookish round up tag thing and decided to do it too!! (Originality.) So I'll be linking up with Perpetual Page Turner's 2017 End of Year Book Survey and I'm so so excited to do it!
BEST BOOK YOU READ IN 2017?
*flails* the one question I said I didn't know how to answer.
Probably Aristotle and Dante Discover the Secrets of the Universe. This book is wonderful and so so beautiful. (Redundant.) It made me feel so much and it opened up my eyes to so many issues and it was also my first queer contemporary so yay!! Not to be dramatic but I would die for Ari Mendoza (and Dante Quintana). Their relationship is just so adorable ALL THE SHIPPING.
Also, Legs.
BOOK YOU WERE EXCITED ABOUT AND THOUGHT YOU WERE GOING TO LOVE MORE BUT DIDN'T?
Definitely Shadow and Bone. I ADORE Leigh Bardugo and absolutely loved the Six of Crows series so I figured I'd love this too?? But I found it kind of boring and cliched, to be honest. I was so excited to meet the Darkling but he,, bored me. He was like Edward Cullen, minus the sparkling and the vampiricity. (Is that a word?) Anyway I was really sad about this 😦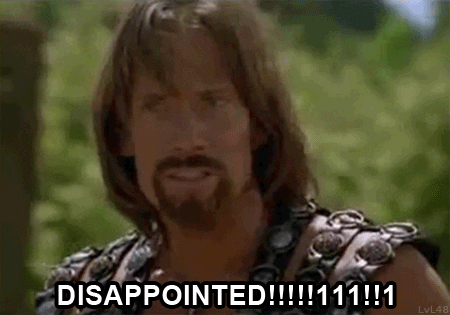 MOST SURPRISING (IN A GOOD OR BAD WAY) BOOK YOU READ?
Two of them: The Catcher in the Rye and The Perks of Being a Wallflower. They're both books from the 50s and the 80s, respectively, so I was expecting to be bored and uncaring throughout: bUT WHOA HO HO. THAT WAS NOT THE CASE. Catcher in the Rye was just so amazing?? I don't understand how a book written decades ago could say exactly what I thought. And the Perks of Being a Wallflower left me in complete awe. Like honestly, when I finished the book I didn't know whether I should cry or mull over everything I learnt. (I did both.)
BOOK YOU PUSHED PEOPLE TO READ THE MOST?
I guess The Mortal Instruments series?? I was really broken up after Lord of Shadows, okay, and I needed someone to vent to!! The good news is that literally everyone I told read the books and now I have five new fellow fangirls 😀
BEST SERIES YOU READ IN 2017?
Again, two of them: The Raven Cycle and All For The Game. (I hate calling it All For The Game it sounds so weird sksksk) The Raven Cycle was so so very magical and beautiful and interesting and the amount of foreshadowing omg. I ADORED all the characters (Ronan!!!!) and the way they were portrayed and written was so realistic,, it's a really great series okay.
And The Foxhole Court (All For The Game) was SO UNIQUE. Look, this was the first book after like five years that has me so invested in a fictional sport. (The first was Harry Potter. Duh.) Other than Exy, it also has drugs and realistic descriptions of abuse and cars and gays and psychotic midgets. (There's lots of triggers though, so be a little wary while reading it.) My only complaint is the ugly as hell covers for All For The Game, The Raven Cycle has beautiful covers ❤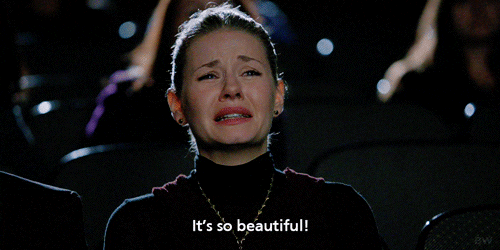 FAVOURITE NEW AUTHOR YOU DISCOVERED IN 2017?
I'm going with Becky Albertalli: I love both her books (LOVE, SIMON IS COMING OUT PLEASE FANGIRL WITH ME IN THE COMMENTS) and her characters and the diversity. Also her tweets are hilarious?? I'm so so excited for Leah On the Offbeat aND OH MY LORD DID YOU GUYS HEAR ABOUT HER BOOK WITH ADAM SILVERA. I'm so excited??? I s2g if it's a disappointment I will actually riot.
BEST BOOK FROM A GENRE YOU DON'T TYPICALLY READ?
I don't normally read non-fiction/biographical books, but Counting Stars by David Almond was one of the sweetest and most poignant short story collections I've ever read. It's essentially a bunch of stories about his childhood and life in general; I loved his writing style and the messages he conveyed through the stories. It was really sweet ❤
FAVOURITE COVER OF A BOOK YOU READ IN 2017?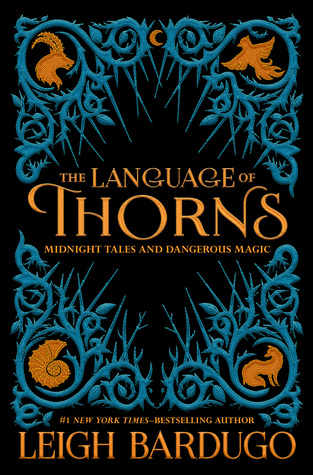 LOOK AT IT. Just  l o o k. My eyeballs are very pleased with me right now 🙂 A nice cover with a nicer inside!! #blessed.
MOST MEMORABLE CHARACTER OF 2017?
From the Foxhole Court, ANDREW MINYARD. ANDREW ANDREW ANDREW. This psychotic midget is my most favourite of ever and I love everything about him and his complexities and the fact that no one can understand him fully, even Neil. He developed so beautifully and so realistically as the series progressed, and I loved seeing him grow out of his bad habits. His relationship with Neil was also so fulfilling ahhh THE FEELS.
BOOK THAT SHOCKED YOU THE MOST?
~ spoiler alert ~
skip over the next paragraph if you don't want spoilers for the dark artifices series!
Lord of Shadows. I mean, wow. That ending. I still haven't fully processed it?? But so much stuff went down in those last few pages: Livvy's death, Robert Lightwood's death, Anabel escaping… I had to reread them a few times to actually understand it. I cried so much. And now I cannot WAIT for Queen of Air and Darkness!!
~ spoiler end ~
BOOK THAT MADE YOU CRY/ALMOST CRY?
hahaha all of them. but to be more specific, these four had me practically bawling: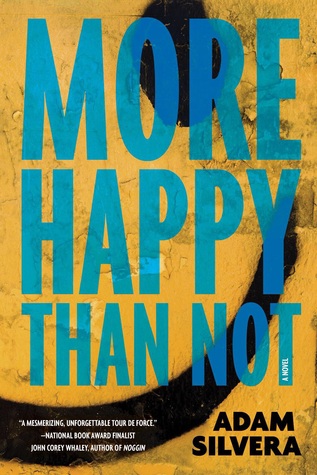 SEQUEL YOU'RE MOST ANTICIPATING IN 2018?
QUEEN OF AIR AND DARKNESS. I swear, I will die without that book. Especially after the cliffhanger ending of Lord of Shadows?? Honestly Cassandra Clare is skilled in the art of making me (and several other fans) hurt. I need so many answers and hopefully QoAaD will answer them?? The cover is really pretty and I'm hoping for character development (MARK) and relationship development (KIT AND TY).
I mean it's Cassandra Clare I bet it'll be awesome. (And soul-wrenching. But that goes without saying for any Shadowhunters book.)
BOOK YOU'RE MOST ANTICIPATING IN 2018?
WHAT IF IT'S US. Two of my favourite authors teaming up to write a book?? Hell yes. I'm kind of nervous because Becky's books are known for making you feel happy and laugh while Adam's books are usually soul-crushing and will rip your heart out. Hopefully this reaches middle ground?? AHHH.
aLSO A THOUSAND PERFECT NOTES HOW COULD I FORGET?? I'm so excited for this because it's Cait so it must be amazing?? Our queen can do no wrong??? agh 2018 is just going to be freaking great.
---
How was your 2017 in books?? Can you pick a favourite? What was your most disappointing read?How did you do with your Goodreads challenge? What's your most anticipated book for 2018? Let's talk books!