.Hello, readers and non-readers of the internet!
Reading is an extremely dangerous hobby. I mean, not only do we have to deal with physical dangers (like walking into a wall, getting paper cuts, etc. etc.), we also have to cope with several emotional hazards. And I'm not just talking about feels from books – there are some things that Non-Readers™ say that really, really, hurts my feelings.
I'll be delving into all the things you can say or do to make a reader extremely annoyed/mad: so bookworms, get ready to have all our secrets spilled. Normies, make careful notes so you can plot our downfall.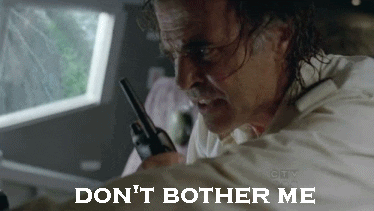 1. "You're still reading that book? What are you, 8?"
THIS GETS ME EVERY TIME. Reading books doesn't have an age limit: anyone is allowed to read any genre they like, whether it be middle grade or young adult. Besides, what's it to you? It's not like what we're reading is affecting your life in any way so just let us be???
The age groups given on books is just a suggestion, it's not a fixed limit. Also, classics such as A Christmas Carol shouldn't really be counted as "children's books" – they're books with messages that apply to everyone. And they're pretty entertaining so??
a conversation
Non-reader: Um, what are you reading?
Reader: Alice in Wonderland! I love it so mu-
Non-reader: You're still reading that? Dude, we finished it in like third grade.
Reader: That was an abridged vers-
Non-reader: What are you, eight?
Reader: *anger mode activate*
2. "Why are you reading the book when you can just watch the movie?"
Why do you eat food when you can just look at pictures of it on the internet??
IT'S THE SAME FREAKING REASON. Sure, the movie might be good, but why would you want a watered-down version of the real thing?? Reading a book is like seeing everything directly in your brain, while the movie is essentially half the content in a visual format. I don't see the appeal???
I don't get how reading the book is a waste of time?? You're developing so many skills – any one can just watch a freaking movie! (I mean, it takes brains to understand the movie, but whatever.)
a conversation
Non-reader: Hey, isn't that Harry Potter?
Reader: Yeah, you like?
Non-reader: I saw the movies. Why would you even bother reading a book?
Reader: Um, because it's so much b-
Non-reader: Honestly, it's such a waste of time.
Reader: *anger mode activate*
3. *talking*
To be honest, sometimes it's just talking that sets us on edge. To be more specific: jumping in with useless gossip when we're clearly trying to read.
ALL I WANT TO DO IS READ A BOOK WITHOUT ANYONE INTERRUPTING ME ONCE. Seriously, it's next to impossible to try to read in peace. Someone will interrupt no matter what. And even when you try to blatantly show that no, you're not listening, THEY WON'T STOP TALKING. non-readers, I love some of you, but leave me the hell alone. 
a conversation
Reader: *completely engrossed in a book, there's a fight scene going on, it's some Serious Business*
Non-Reader: Oh my gosh!! I totally need to tell you about every single thing that happened to me today!
Reader: *irritated* I'm reading, tell me later?
Non-Reader: Okay, so first, I got gum in my hair, and it was a total mess, and then I spilled juice down the front of my shirt, which made it worse-
Reader: Dude, tell me later!
Non-reader: And then, no one even helped me! I can't imagine why, I'm so nice-
Reader: *anger mode activate*
4. "Do you really need so many books? Can't you just throw some out?"
…eXCUSE ME MOTHER? WHAT DID YOU JUST SAY?
Throwing out books is equivalent to throwing out my babies. Even if I don't read one that much, there is emotional significance and memories and thoughts and loads of other things attached to it!! I will WEEP if I ever have to get rid of any of my books.
Just because I have less shelf space doesn't mean I need to get rid of my books?? I can just,, buy another bookshelf,, again,, (no I'm not kidding I literally have two whole bookshelves and still not enough space kms)
a conversation
Reader: *returns from store, with loads of books in hand* Now to sort these!
Non-reader: Um, how will those even fit in your shelf?
Reader: Eh, I'll figure it out.
Non-reader: Don't you have a little too many books?
Reader: No such thing!
Non-reader: You should seriously consider throwing some out.
Reader: *anger mode activate*
5. "Fiction isn't even real, why are you bothering to read it?"
there are just so many things wrong with this sentence. i just. i can't.
Facts aren't everything?? Reading stuff like fiction enhances your right brain – y'know, the creative and fun part. And it makes you feel stuff. Reading is reading; you're going through the same things whether it be Helen Keller's autobiography or Six of Crows. (Also, reading stuffy old books full of history things and blah is boring and does absolutely nothing to help you develop as a person.)
Just because something isn't real doesn't mean it doesn't matter – it absolutely does, and @ all the people who say stuff like this, stop: what we read isn't affecting you. You shouldn't be concerned with it, or tell us what we should do.
a conversation
Non-reader: All that fantasy stuff you read is really bad for you.
Reader: Uh — how?
Non-reader: It's going to affect your mindset about the real world, and you'll turn into a weird antisocial loner who just talks about vampires.
Reader: What? Um, no?
Non-reader: Why do you even read fiction anyway? It's practically useless.
Reader: *anger mode activate*
6. "It's just a book!"
IT'S NEVER JUST A BOOK. 
Reading isn't a hobby, it's a lifestyle. When you read, you get invested in the characters, the plot, the setting – everything. That's what makes for a good reading experience. I'm not exaggerating when I say that some books have made me cry; I've actually cried over them.
Books have changed my life, dear uninformed person. Don't EVER tell me it's "just a book" because I'm emotionally distraught after a beloved character died or that I'm SO SO SO mad about something in a book. Books do things you just don't even UNDERSTAND.
a conversation
Non-reader: Dude, are you okay? Why are you crying?
Reader: *between sobs* HE DIED AND IT'S NOT FAIR NOTHING IS FAIR THE WHOLE WORLD IS UNFAIR
Non-reader: What are you talking about?? Who died?
Reader: *crying harder* IT HURTS TO SAY HIS NAME
Non-reader: *sighing* Is he fictional?
Reader: THAT DOESN'T CHANGE THE FACT THAT HE'S DEAD AND IT HURTS
Non-reader: It's just a book! Get over it!
Reader: *anger mode activate*
extra special behind the scenes content!!
Reader: *throws book*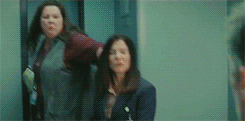 ---
What are some things that annoy you as a reader? (Or maybe you're the non-reader??) Would you agree with the things on this list? AND DO YOU SOMETIMES WISH THAT PEOPLE WOULD JUST STOP TALKING???
[PS: sorry for the delay and the short post! I haven't been feeling great lately, and there's lots of school work to deal with too
I promise I'm back now, though!]