Hello, people of the internet!
The first month of 2018. It was nice!!! I read a bunch, and wrote a little but it's ok because I had fun. Honestly though January was so slow??? (I still feel like it's January 74th or something smh.)
Also I completed most of my goals!! Something I'm hella hyped about because I thought for sure it'd be a huge failure.
favourite book of the month?
THE HAZEL WOOD THE HAZEL WOOD THE HAZEL WOOD THE HAZEL WOOD THE HAZEL THE HAZEL WOOD THE HAZEL WOOD THE HAZEL WOOD THE HAZEL WOOD THE HAZEL WOOD THE HAZEL WOOD THE HAZEL WOOD THE HAZEL WOOD THE HAZEL WOOD THE HAZEL WOOD AHHHHHHHHHHHHHHHHHHHHHH
least favourite book of the month?
the cursed child, no doubt. i only re-read it for the scorpius and albus moments lmaoo i'm such a scorbus stannie
favourite fanfiction of the month?
SO MANY. I was practically drowning in fics!! I'm going to limit my selection to about five, though (my word count is already hella high.)
whoa I'm watching like five shows??? I have no life what the hell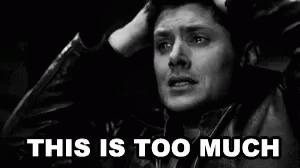 Stranger Things season two!! I'm a slow person and still on episode four but I need to watch more because some people *cough* ilsa *cough* keep threatening me
also I started watching Supernatural! to be honest I'm kind of intimidated because?? THIRTEEN FREAKING SEASONS??? but it's actually really good and I like it!!
also Ju has been ranting about Teen Titans so much that I decided to watch it and?? IT'S HONESTLY ONE OF THE BEST SHOWS EVER WHY DIDN'T I START WATCHING IT SOONER
BLACK MIRROR IS CREEPY AS HELL AND WILL MESS WITH YOUR MIND absolutely watch it, it's amazing and pure gold
I heard a lot about The End of the F***ing World aND HOLY CRAP it's actually really good and the characters are awesome and I love it
Devilman Crybaby is nice too!!! the art style takes some,, getting used to,, but the plot is better than expected (even though any shreds of innocence I had left are RIPPEDT) and it's one of the first animes I'm seeing after like six months omg
aLSO I'M OBSESSED WITH THE NEIGHBOURHOOD AND THE 1975 AND FOSTER THE PEOPLE 
listen to them
seriously
i love their music
they make me emo
favourite song of the month?
AHAHHHHH I CANNOT PICK I CAN'T PICK AHHH
I'm going to cheat and pick a favourite album, Sacred Hearts Club (by Foster the People) is a constant mood and I love each and every song so so much.
favourite show of the month?
ummmm
i love them all
stop forcing me to pick
3 posts
673 views
342 visitors
114 likes
94 comments
I hardly posted in January??
probably because I was so busy with the TV shows and books smh
the stats are decent? I guess?
what am I supposed to say in this section
top post of the month?
favourite post of the month?
other amazing posts
I DIDN'T MOVE ONTO A NEW PLOT BUNNY!! look this is a,, big deal ok you don't know how freaking fickle I am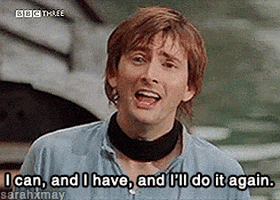 I started writing the first chapter and I don't like how it turned out
but it's okay I'll rewrite it anyway
lots of progress on backstories! and plot! and random details that will probably never be mentioned but are fun to write anyway!
…and literally no progress on the world, this is why I don't do fantasy ok
life? what life?
i didn't do anything
(BUT THERE WAS A LUNAR ECLIPSE SUPER BLOOD BLUE MOON DAMN IT WAS FREAKING AMAZING)

READING
Read at least nine books. ✓ If we're counting comic books, then I actually read ten! I'm so proud :')
Write at least five reviews. ✓✓ I WROTE SEVEN WOOO
Read something that isn't contemporary. ✓ I read three fantasy books :)) much pride
WRITING
Start working on an actual outline for my WIP. ✗ HAHAHAH I SUCK.
Work on the plot first. ✓ I actually did!! Man, I am killing it.
Write more poems!! ✓✗ I wrote some poems but they were kinda bad and short
BLOGGING
Reach 300 followers? ✓✓✓ I GOT 344 FOLLOWERS THIS MAKES ME SO HAPPY
Post more consistently. ✗✗ hahah blogging who
Interact more with other bloggers. ✓ I found so many new blogs!!
LIFE
Draw more! ✓✓ I made lots of fanart :') Also I'm really proud of these:
Go outside more often. ✗ oops
Get eight hours of sleep at least twice a week. ✗ i blame the internet
READING
Read at least seven books. (My exams begin towards the end of February and I don't want to overwhelm myself too much; studying is important kids!!)
Write at least four reviews. 
Read more fantasy novels!! (I need to start immersing myself in fantasy and sci-fi again.)
WRITING
Rewrite the first chapter of my WIP. (I don't need it to be perfect, but I want it to be better than what I have now.)
Write some random short stories/one-shots. (I want to practice writing prose again, I've been writing too much poetry tbh.)
Work on my ~project~. (It's something I started this month and I might share with you guys next month?? It's do with writing and stuff. Make what you will of that.)
BLOGGING
Reach 375 followers? (If I aim high I'll be pleasantly surprised by all outcomes.)
POST MORE CONSISTENTLY. (I mean it this time.)
Go blog-hopping more often! 
LIFE
Study! (Especially math and science because I suck at those)
Go outside more often. (Here's hoping I don't break it this time.)
Get eight hours of sleep at least twice a week. (I need to be well-rested for my exams smh)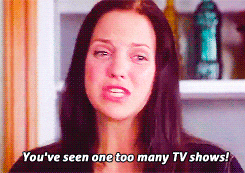 but
---
How was your January? Excited for the next month?(Valentine's Day is coming up.) What were a few good books you read last month? Listened to any good songs/albums?? Do you have any goals for February? AND DO YOU WATCH ANY OF THE SHOWS I MENTIONED???