Hello, people of the internet!
WONDER RELEASED. You've probably heard of the book: it's about a boy called Auggie who has a rare facial deformity (his face looks unlike others), and when he goes to school for the first time some kids aren't very,, nice. It's a great book,  and definitely read it if you haven't yet. Anyway, this book got turned into a movie! I saw it just yesterday, and it is amazing.
This got me thinking: There are many emotional stages of watching a book being turned into a movie. I'm pretty sure that almost everyone has had that happen to them at one point of their lives. You're just living your life, when eek! Your favourite book is being adapted on screen!! The world that used to exist only in your imagination will now be performed using lights, cameras, and fancy editing. It has the potential to be amazing: but it could also go terribly wrong.
Having your favourite book adapted is such an emotional time. Here are some of the feelings we go through.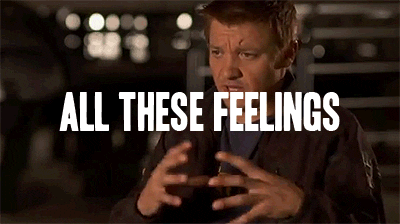 Continue reading "The Stages of Seeing Your Favourite Book Be Adapted for the Screen // WONDER!" →